Dark Thunder – Cassanova 26G
Today's dark thunder scene is finally here and we know how long you've been waiting for a new one. A week can seem like a lifetime when you need your fix and here it is once more. The new gallery is all ready for you to experience today and you can see Cassanova being the star of this one pretty much single handedly. Sure there was another guy there as well to help him out with the naughty action, but he was simply incredible to see in this one as he gets to be on the receiving end and this darkthunder show reveals that he liked it quite a lot. So let's watch him spread those buns and take it up the ass from another black guy today shall we?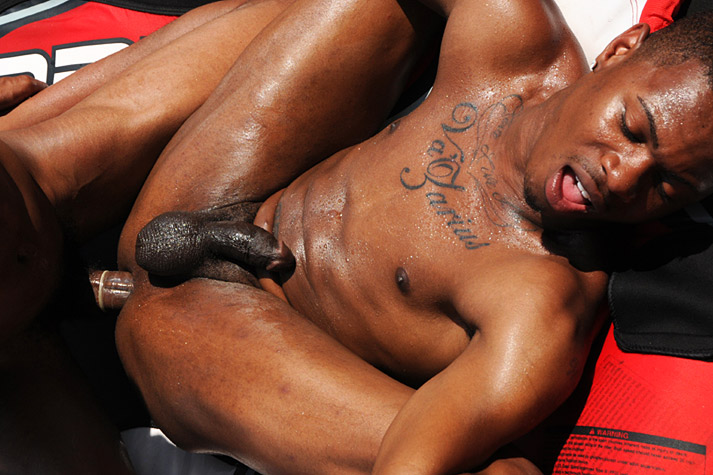 The guys get to have fun outdoors as it's a nice and sunny day and they know that it's the perfect setting for them to get down and dirty in too. Watch as Cassanova gets to wrap those thick lips around that cock and you can see him working the shaft to make sure that his buddy is hard. Then he gets to spread the legs like we mentioned and you can check him out as he moans in pleasure for the rest of this glorious and sexy scene, taking it missionary style up the ass nice and hard. See you guys next week when we'll be back once more with another amazingly fresh and new gallery update for you and some more ebony gay action scenes too!
Take a look at these black jocks slamming their asses!