Dark Thunder – Thugzilla & Pharoah
Another fresh week and time to see another dark thunder update. We promised you something new, and here we are delivering on it with some more new studs too. Well at least one of them. We have listened to your requests to have more of Thugzilla in action and we asked him if he wants to star in more shows. Well of course he did as he always gets to take the lead in them and the other guy with him today here is Pharoah. That's a guy that knows fully well how to please cocks and that just makes this darkthunder scene one to not miss out on. So yeah, let's get it going and watch Pharoah at the mercy of Zilla's huge cock shall we?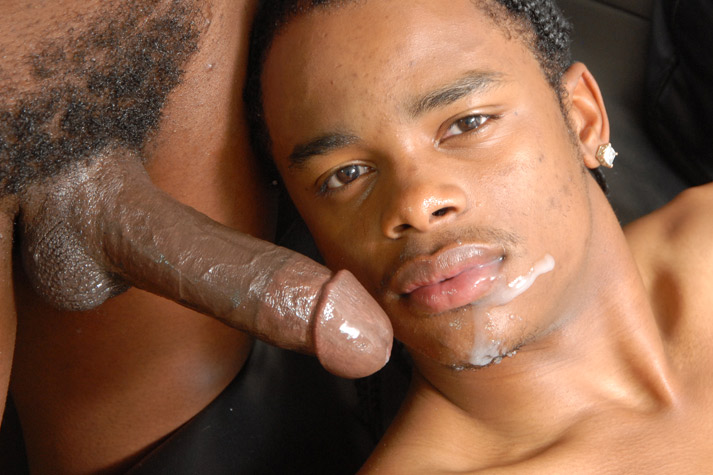 As all the great shows begin, you can see them undress at the start, but since Pharoah is the one to be on the receiving end, you can see him worshiping that cock from the very start here today and not stopping at all until he has Zilla hard like diamonds. He shows off proper oral technique and he knows that Zilla adores it. Well once he's done sucking his cock and licking those balls you can see him finally taking it up the ass and while that's going down he moans in pleasure himself the whole way through. Watch this amazing show end with him covered in jizz as he milks that cock once more at the end of it all. Enjoy the view everyone!
Enjoy watching this jock getting drenched in cum!