Lil Rock, Trap Boyy and X-man
Well since you guys kept asking for it, here is a brand new dark thunder show with some amazing guys getting wild and kinky and you can see them showing off quite the naughty gallery to you all today. They are Lil Rock, Trap Boyy and X-man and they have some very good ideas on how to make this whole thing more interesting to you all for the afternoon. The guys are going to have a threesome on the lake and naturally you get to check it out in this superb gallery without delay too.  Once the cameras get to start rolling there's no stopping them from having their nasty fun and you have free access to explore the fuck fest with them!
Lil, Trap and X had to decide who gets to be on the receiving end and that got settled soon as they all felt like they wanted to take it in the ass. So since the preview shows just one, rest assured that all of them got to take their turn to have a go at it and it's just glorious to see. See them getting to be int he middle in turns and you can watch them moan in pleasure while they get to have that ass fucked and that mouth fucked as well at the same time. The whole thing ends only when all three of them get to blow their loads all over one another too and make a huge mess. See you guys and gals next week with another fresh and hot gallery!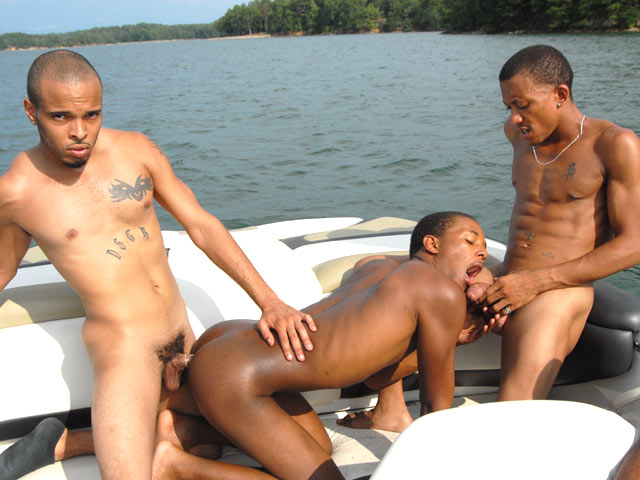 Take a look at these jocks fucking on a boat!