Kane and Dykson Smokes
Well, this week's dark thunder scene is here and by the looks of it, we have some new studs that are into gym workouts and gay sex and the two just come together perfectly in their naughty session today. The two are Kane and Dykson Smokes and after they had a nice and long workout, it seems that they were quite in the mood to get down and dirty too. So yeah, let's not waste anymore time and just get to the good part as the gym was all empty save for them and they were about to put on quite the darkthunder show for you to see. So yeah, let's get to see some more amazingly juicy gay fucking already without delay shall we?
The guys set the weights back in their place once they were done as they want to see things neatly put back to their places. And since both of them are mostly naked anyway, what little clothing they had on comes off quickly to reveal their amazingly hot shredded bodies too. The bald guy gets to drop to his knees and started to suck his friend's dick nice and hard and he fully intends to let him take the reins in this one as he bends over. So yeah, you get to see him getting a good doggie style ass fucking while he moans in pleasure though it and we're sure that you will love it. We'll be back again next week once more and there will be some all new and fresh action to see too!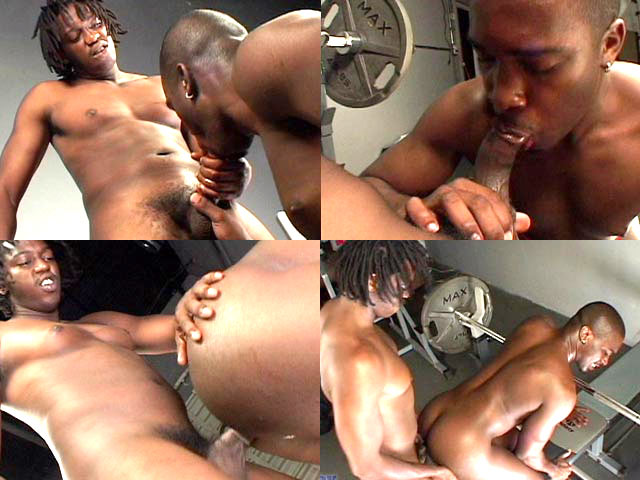 Check out these ripped jocks hammering their asses!